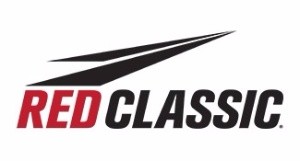 Red Classic Transit
Truck Driving Jobs at Red Classic Transit
This company's jobs will be updated shortly...
Requirements
Driver Type(s)
Company Driver
Owner Operator
Benefits
Company Drivers 2 weeks of annual paid vacation
Company Drivers 9 paid holidays
Company Drivers Competitive pay, based on years of experience
Company-sponsored retirement plan: 401k with company match & profit sharing
Detention pay: $21.00 HR
Breakdown pay
Company Driver Outstanding health insurance & company-provided life insurance
Owner Operators Earn 70% of line haul revenue + 100% FSC OR Standard Pay: $1.05 CPM (unloaded & loaded) + FSC
Incentives
Sign On Bonus
Referral Bonus
Safety Component Bonus
Company Overview
Red Classic Transit
855-900-1286
Red Classic Transit is a Charlotte-based trucking carrier, operating in over 50 terminals throughout the Southeastern portion of the United States. We are pioneers, reimagining the transportation world for the benefit of shippers, carriers, and every member of the Red Classic Team. Known as a national service provider and operating in the lower 48 states, Red Classic's asset-based fleet is known in the southeast as the dedicated carrier for Coca-Cola Bottling Co. Consolidated. Red Classic is a wholly owned subsidiary of CCCI.
Contact Info
Red Classic Transit
1800 Continental Boulevard Suite 400
Charlotte, NC 28273
Phone Number
Recruiting : 855-900-1286